LOST IN PARADISE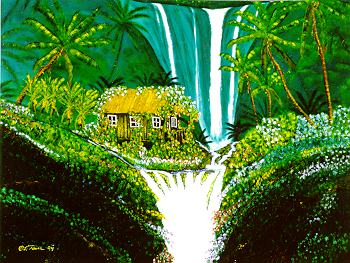 32" x 24" Oil on canvas
This is Clifford Ostrover's vision of LOST IN PARADISE. Another vision of a paradise that no longer exists, like that in CANOE AT PU'UHONOA O HONAUNAU. A world in which man and nature live in harmony. A spiritual existance between man and his environment.
This Oil painting is available both in it's original form, framed or as a Limited Edition print.
It can also be made available in the following smaller print sizes:
8"x10"
For more information or to place an order call 808 283-1037 or e-mail at art@ostrover.com